Comfort and efficiency Awaits
System Replacement
At Powell Heating & Air, we know that choosing the right heating and air conditioning system for your home is one of the most important decisions you will make as a homeowner. There are many things to consider – from efficiency to financing. Allow our comfort specialists to expertly assess your needs for new and replacement units and explain your options to you.
Our HVAC installers have many years of experience and receive ongoing training. This means that you can rest assured that you are receiving the absolute best quality A/C installation service with Powell.
Before the work begins, the installation process will be explained to you. During installation, Powell prides itself on the amount of respect we will show your home. We take the utmost care to protect it through the use of drop cloths, shoe covers and after-installation cleanup. Once your new system is installed, we will do a final walk through of the job with you to ensure that it has been done to your 100% satisfaction.
Optional manufacturer's extended labor warranty available for up to 12 years on select brands.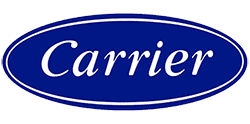 Let our experts help you select the right system for your home and budget.
A Fully Stocked Warehouse
We have a 15,000 sq.ft. facility in St. Augustine with the largest inventory of equipment in the area and a fleet of over 10 trucks. This ensures that we have what you need—from replacement units to parts and filters–and that we can get it to you quickly.

I appreciated the professionalism of the installation crew on the job: knowledgeable, focused, businesslike and productive.
I have experienced very good service in the past and have always made sure to use Powell and tell anyone who asks me to use Powell!
Working with Powell since 1984 and David S is the best!
Andrew came to my house and answered all my questions and did not try to sell me something I didn't want.
My unit was installed by Powell. The service and honesty is worth paying a bit more.